Tom Petty, Hyde Park
London Hyde Park Concert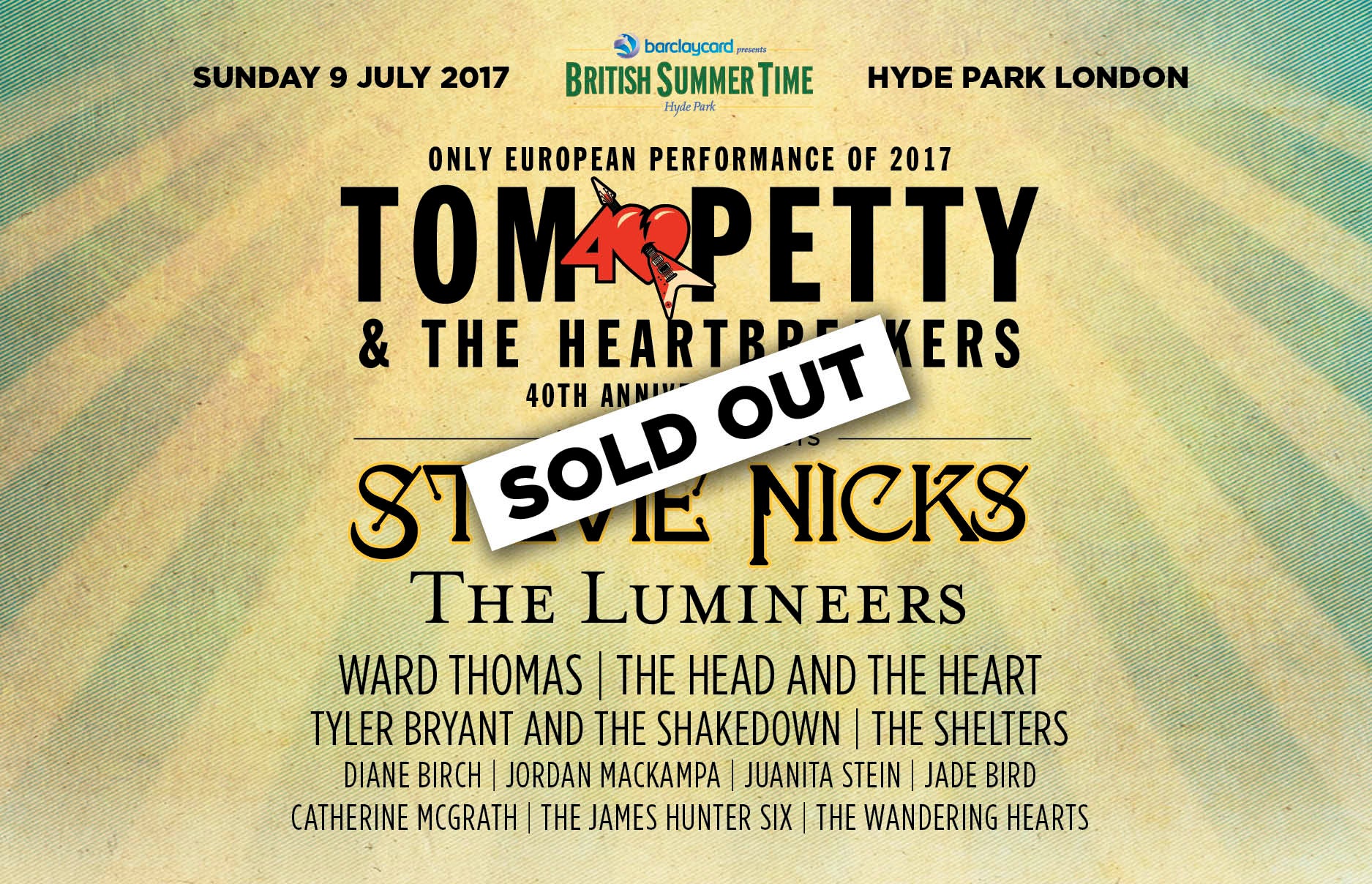 It was Side A all the way when Tom Petty played the BST festival in Hyde Park on Sunday.
"We're going to look at the show like it's a giant one-sided vinyl," said the star, "and we're going to drop the needle all up and down the record."
The set included nearly two dozen classics, such as Free Fallin', I Won't Back Down and Learning To Fly.
Stevie Nicks joined him halfway through the set for a special version of their 1981 hit Stop Draggin' My Heart Around.
Tom Petty's set was equally nostalgic, opening with footage of his band, The Heartbreakers, playing on the BBC's Old Grey Whistle Test.
The concert marked the 40th anniversary of the group which has, incredibly, retained almost all of its core members over the years - embellished on this tour by the gossamer harmonies of British singers The Webb Sisters.
On stage, the set-up was simple: just a bunch of amps, a few illuminated globes and an ever-changing parade of guitars - but that's because Petty never needs to distract the audience from the music.
His catalogue is so strong he can dispense with encore-worthy material like You Don't Know How It Feels and Free Fallin' in the first 30 minutes; prompting an enthusiastic singalong from a British audience who rarely get to see the band play (Petty last visited the UK in 2012, and before that in 1999).
We and 65000 turned up to witness the open-air show.
And their response was so overwhelming that this most well-seasoned of bands was occasionally taken aback.
SETLIST
Rockin' Around (With You)
Mary Jane's Last Dance
You Don't Know How It Feels
Forgotten Man
I Won't Back Down
Free Fallin'
Walls
Don't Come Around Here No More
Stop Draggin' My Heart Around (with Stevie Nicks)
It's Good to Be King
Crawling Back to You
Wildflowers
Learning to Fly
Yer So Bad
I Should Have Known It
Refugee
Runnin' Down a Dream
You Wreck Me
American Girl

1
---